Transit in the Golden
Horseshoe is set to
get a lift
Transit in the Golden Horseshoe is set to get a lift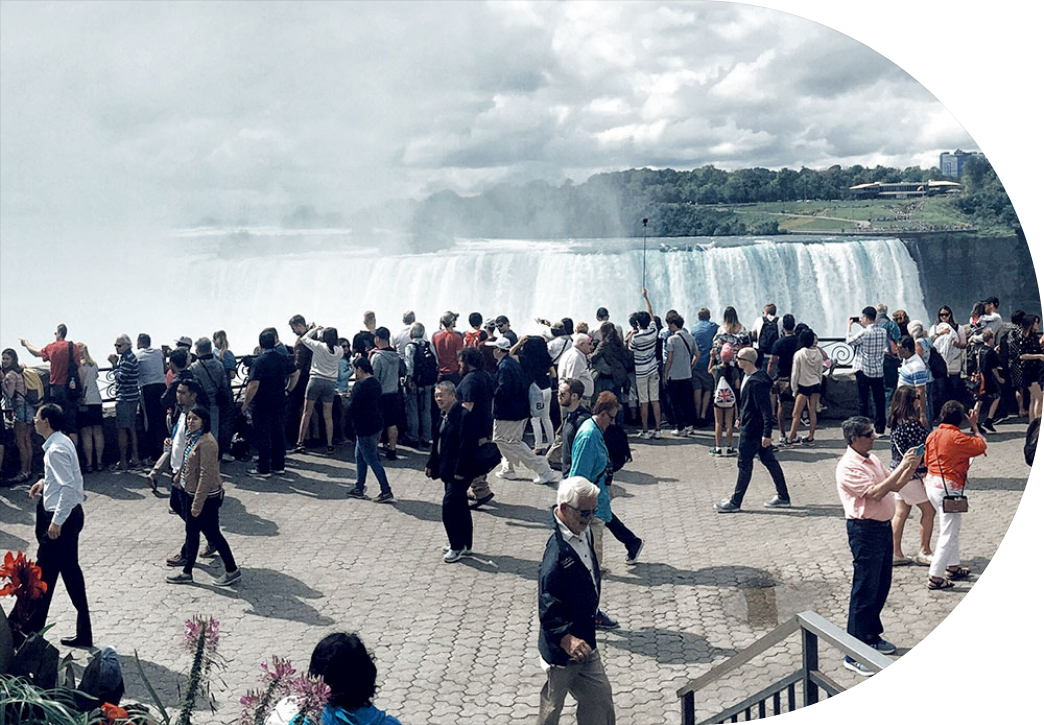 30
Minutes to cross Lake Ontario
Meet Hoverlink: your 30 min ride between Niagara Region & Toronto
The first modern hovercraft transit service of its kind in North America
For decades, we've been caught in a jam on the QEW. But as the main link between Toronto and the Niagara Region, there's been no alternative route – until now.
A golden opportunity for the Golden Horseshoe
The Niagara Region gets 13M tourists per year with 92% arriving in a vehicle. Toronto also gets over 27.5M visitors annually.
It's time to free travellers from gridlock
There are 279,000 single passenger rush hour trips per day driving over the Burlington Bay James N. Allen Skyway Bridge in each direction. 72% of those are commuting to Toronto – producing greenhouse emissions and losing valuable time.
A win-win for both people and the planet
By serving up to 3M passengers a year, our hovercraft can take 8,000+ vehicles off the QEW daily and revitalize the Golden Horseshoe's tourism industry.
*Preliminary rendering and subject to change.
Shorter trip, long-term benefits